I know many are enjoying warm Spring like weather but not us! I read of different ones sporting their flip flops and shorts and I sigh!
But for those of you who love the snow (farmlady), this is for you! My potting bench at first light this morning.
And then this afternoon!
And the snow continues to fall…tomorrow is more of the same. I supposed we are making up for our lack of winter.
I have my Spring started inside. Here is my latest acquisition and I do hope it roots. My cousin sent me an email saying she sent me a little something earlier this week and a day or so later I get this little box in the mail.
Have you ever heard of Epiphyllum Orchid Cactus?? Me neither so I had to go look up some photos of them.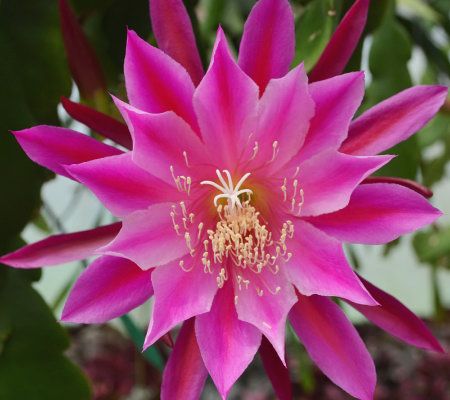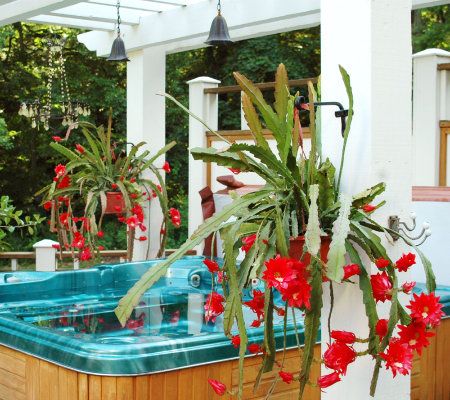 Ooooooh, I think I am going to like this. So I got busy and potted up the cuttings and placed them on my plants racks.
Can you see the difference in these 2 pelargoniums? They were both started at the same time from seed but one has been under the lights and in the warm house and the other in my unheated greenhouse.
In the winter my greenhouse gets very little direct sun though now it is getting more since the sun is higher in the sky.
I will continue to house my less than cold hardy plants and seedlings inside for about another month then they all go out to the greenhouse.
And it is 4 days to hatch day for my chickies…if you enjoy chickens you might get a kick out of this post.
Designing for your Inner Chicken
I will, of course, share photos of my new babies once they hatch!
Until we meet again!