This is the oh so fragrant lilac next door. I love this old variety, the scent is to die for and it is a tough as nails plant.
Every year I look forward to it blooming though it has been neglected, denied regular watering when it is dry and never fertilized but still it powers on.
Go here if you wish to see my post of a tutorial on rooting cuttings from this plant. Rooting plant cuttings.
I started these cuttings last July, late in the month.
And this is what they look like today. One is larger than then other as I had potted it up into a larger pot earlier than the smaller one. Lesson learned, pot up sooner for larger plants.
Here is a rose I started along with these.
It is a miniature rose that climbs along the ground, it has the sweetest little white roses when in bloom.
I have been busy painting away on shabby custom signs and my bench, I have finished painting her though I do need to do a bit of sanding to smooth her finish. I used my homemade chalk paint. I will seal her with a exterior varathane but I need to get more, all I have is semi-gloss and I would prefer a matte for this job.
I will share her and my signs soon. I hope to have the plans for building the bench along with my post, it just depends if my husband has time to render the drawings.
All the best..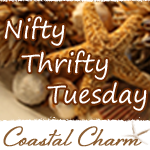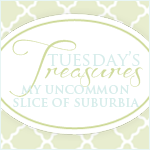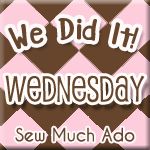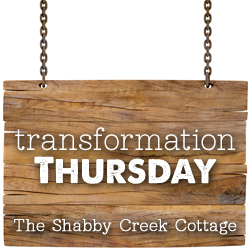 Tootsie Time Fertilizer Friday