Between the lure of my garden during this fabulous summer warmth (when I want to play in the garden all the time), painting custom signs and working I have had little time to spend painting things just for fun and to stock my website.
I want to do the above sign in various colors of backgrounds. What would you like to see other than the basic white or black?
I know many are awaiting the latest photos from my garden so here we go…
My Queen Elizabeth rose is doing better than ever this year, she gets more sun with the removal of a tree this past fall.
In fact this photo below in linked to the post on what I did to cover the ugly stump…
Now back to the rose..she is just flourishing, I think the tree roots were also robbing her of water so now that there is no competition she shines.
Speaking of roses, my husband came home from the feed store (which has a nursery attached to it) with a new rose for me. It is called Firefighter and it is a lovely shade of red. We planted it so I can see it from my studio doors.
I have tons of black eyed susies and just last year I started a new strain from seeds, this double one and I am just loving it. I lost several to spider mites with an infestation in my greenhouse but this one is just flourishing and will give me plenty of seeds to start more.
A red centered variety.
Looks like more cross pollination has been occurring. I have added a dark pink Asiatic lily nearby recently, I wonder what surprises I will get next year. I very first Asiatic lilies were a few bulbs on clearance for a few bucks. One of the best bargain purchases I have made for my garden. These have just flourished and spread themselves throughout my garden.
This is my leopard lily. I need to find these in more colors, they are so unique and fun. Even Mr. Bumblebee thinks so.
The Hollyhocks have begun their summer show. I have a few more colors and will photo them tomorrow morning, they just now opened up.
My morning glories along the back stone wall are beginning to bloom. We have a new color, so the white with blue stripes and the purple with burgundy stripes must have crossed. Or maybe my Heavenly blue crossed with them somehow. I do love this new one.
One of it's parents..
This could be its other parent.
Though this does not do it justice, it is my view from my office window.
I spent this afternoon painting on a sign for ME. I have the perfect spot for it. I will share soon so check back.
Until then…
Come see what I have been up to in the studio.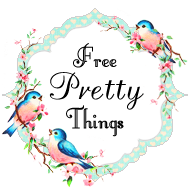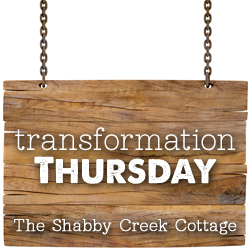 http://www.tootsietime.com/