I know many of you have endured endless heat this summer while we basked in the upper 80's. But now the heat has hit California with a vengeance. It was even 91 in Bear Valley today, that is at the 7000 foot elevation. (this is located in Northern California and is not related to Big Bear is S. CA)
We cleaned today, a couple houses and a couple condos. Many of the homes are built is such a way as to take advantage of some spectacular views.
This is the view from one of the homes. It does not sit on the lake (I will try to remember my camera on our next workday)but the views are still lovely. We sat on the deck and ate our lunch.
The big fluffy clouds were building over the ridge.
Before heading out to work I did manage some more time in the garden. I wanted to make sure everything was well watered and able to endure the heat expected today.
Have I shared my pink phlox yet?
I have mentioned before the abundance of bumblebees we have this year, but I have also noted some honey bees. I wonder where their hive is.
Dreamweaver.
One of my pelargoniums from seed.
Now it is dark out and I am headed for some sleep. Tomorrow we run to the valley for some shopping, it is to be a toasty one, over 100 degrees, I will pack the ice chest.
Good night…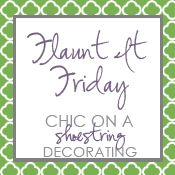 Fertilizer Friday