Get ready, I have some eye candy for you!
We have had a lovely day with quite a bit of rain. It was not snow so I am not whining in the least. I am finally kicking this flu bug my hubby so graciously shared with me, I am past the sore throat and am on to the raspy voice and dry cough part that is not painful, only annoying. So better days ahead!
I started the day on the phone with the IRS getting a new EIN number. I would've gotten it done online but kept getting an error message. The agent was able to explain why and on to assigning me a number for Backwoods Cottage. I had a host of other things to do but did not manage to get any of them done. Seems par for the course lately but I just roll with the punches.
I have wanted to go back to Ironstone Vineyard to get photos of the numerous wine barrels of flowers they have on the grounds. Each season has it's own and last I shared with you all was the daffodils and some shots of years past. Today was perfect with overcast skies to get some excellent shots of the colorful array they so generously plant. So despite my long list of things I needed to do I tossed it all on the back burner, grabbed my camera and my husband and we drove to Murphys.
First thing once we arrived I tried to find the lilacs they supposedly have a long trail of, but was unsuccessful. But we found a different but just as lovely one.
This long covered walkway is planted along each side with various varieties of wisteria, it is only just starting to bloom but it was a lovely walk and listening to the creek rushing by was a treat for the senses.
There are tables and chairs set at intervals of this long walkway, it is fully shaded once the wisteria is fully leafed out making a lovely cool summer walkway. You get a glimpse of the water thru white barked trees. (I did not pay attention to whether they were birch or aspens)
Some lovely lilies blooming alongside the creek.
The wisteria draping from the arbor and clamoring over rocks.
Some of the trunks of the wisteria's were as big around as my leg.
There are lots of redbud trees planted here also.
This ornamental cherry was quite impressive.
But nothing captures my attention like the barrels and barrels of spring bulbs blooming with abandon at the entrance! This is just a smidge, the barrels go far to the right and left of this shot.
Scads of tulips,
In all colors..
Thankfully they have started to put name tags on them so if you see one you would like to get for yourself you know what to look for.
You just can't take enough photos, and this is not even the half of it all.
The lusciousness of some of the blooms demand a closer look..
I just love this old truck and how they use it to display the flowers..last time you remember the daffodils gracing the bed?….
There is more but I will save some for the next post, it is too much to absorb in one.
I also managed to get the wording on my hydrangea sign and thankfully the customer loves how it turned out so far.
This was a new one for me..it is for a wedding but where they wish to display this is a mystery to me.
(for the step by step tutorial for painting hydrangeas click on this link or the photo above.)
Also I have been working on this sign, I thought I sent a sample photo to the customer but cannot find it so I must've thought I did it but had not…ever have those kind of days?? I hope she likes it, the W kind of overlapped the skies, it wasn't supposed to.
One last shot of the tulips…for now, check back for more in the coming days!
I am loving the longer days and am waiting anxiously for the ground to dry up enough I can start working in my own garden. Next week is supposedly going to be dry and warm so I can tackle my many projects outdoors. Winter has seemed excessively long but now maybe we have seen the last of it for this year.
As we were driving away from Ironstone my husband commented at how relaxing it was to just walk along and enjoy the beauty surrounding us. It was an excellent get away from an otherwise taxing week. Stresses of life seem to melt away and no longer feel overwhelming. A breath of fresh air and a new perspective. Since we can ill afford a regular vacation right now taking the time to enjoy the privilege of living in a beautiful area every chance we get is the next best thing. I was glad he joined me today, he needs to find the refreshment that I do in the simple task of encouraging beauty by planting and enjoying a garden. Plus, his muscle in my garden could go a long way...
I hope you enjoy this little outing as well and be sure to come back if you wish to see more.
Ta ta. and Happy Spring!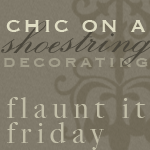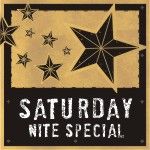 Macro Monday